Rutter Center Conference Room 1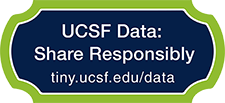 APeX, the UCSF Health electronic health record (EHR), is the digital fabric that connects the lives of patients, clinicians, nurses and other UCSF employees. Thousands of users collectively undertake millions of actions each day in APeX: recording diagnoses, sending orders, writing clinical notes, viewing billing data, checking patients into clinic, and more. These actions are logged to a dataset known as the APeX Access Log. This Access Log enables the measurement and observation of the specific actions of healthcare workers at a granular level, allowing us to answer questions about our organization that previously required direct observation. The logging system was designed primarily for security and compliance purposes, but this narrow use case belies the immense potential for these data to describe how we, as an organization, work to deliver healthcare.

A new UCSF research center - the Center for Clinical Informatics and Improvement Research (CLIIR) - was founded to focus on using these data for research in a variety of domains, such as - clinical workflows, social determinants of health, clinical decision making, and EHR design. We seek to promote broader awareness and use of APeX Access Log data to tease apart the nuances behind the billions of actions we take as a top tier research university and teaching hospital. Ultimately, we support the use of these data to inform discoveries that improve the lives of both patients and health care workers.

In this talk, we will introduce the audience to our Access Log data, illustrate a range of potential uses of the data, and describe the challenges and successes we've had working with this data. We will close by offering concrete ideas for how to use the data to drive research and operational efforts at UCSF.
Slides: https://ucsf.box.com/s/3xczulnwlnp2htsqe0bwbnliawpnis7r (MyAccess login required)
Robert Thombley
Julia Adler-Milstein
Michael Wang
None required; we expect general familiarity with the healthcare system and the electronic health record.
Robert is the lead data scientist at CLIIR. He has extensive experience working with the APeX access log, APeX Clarity in general and other clinical data.