Event Details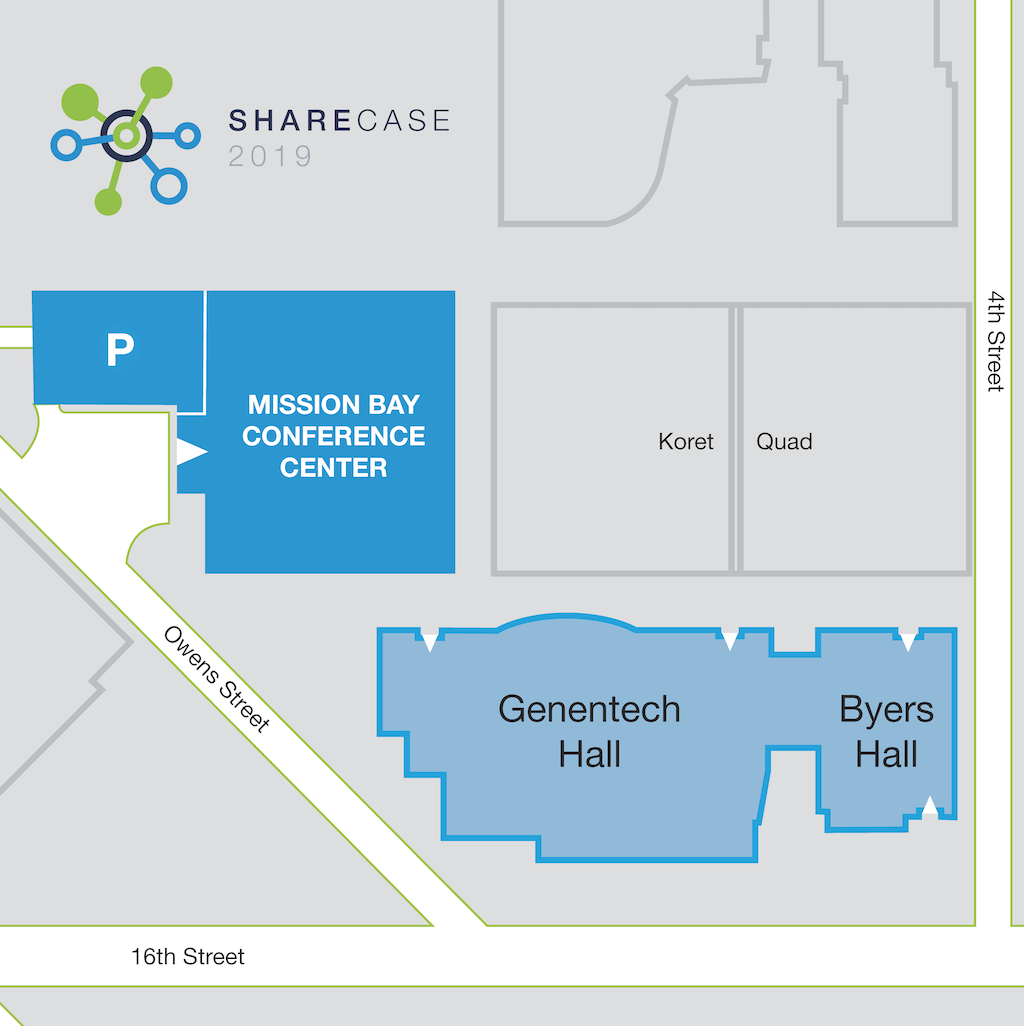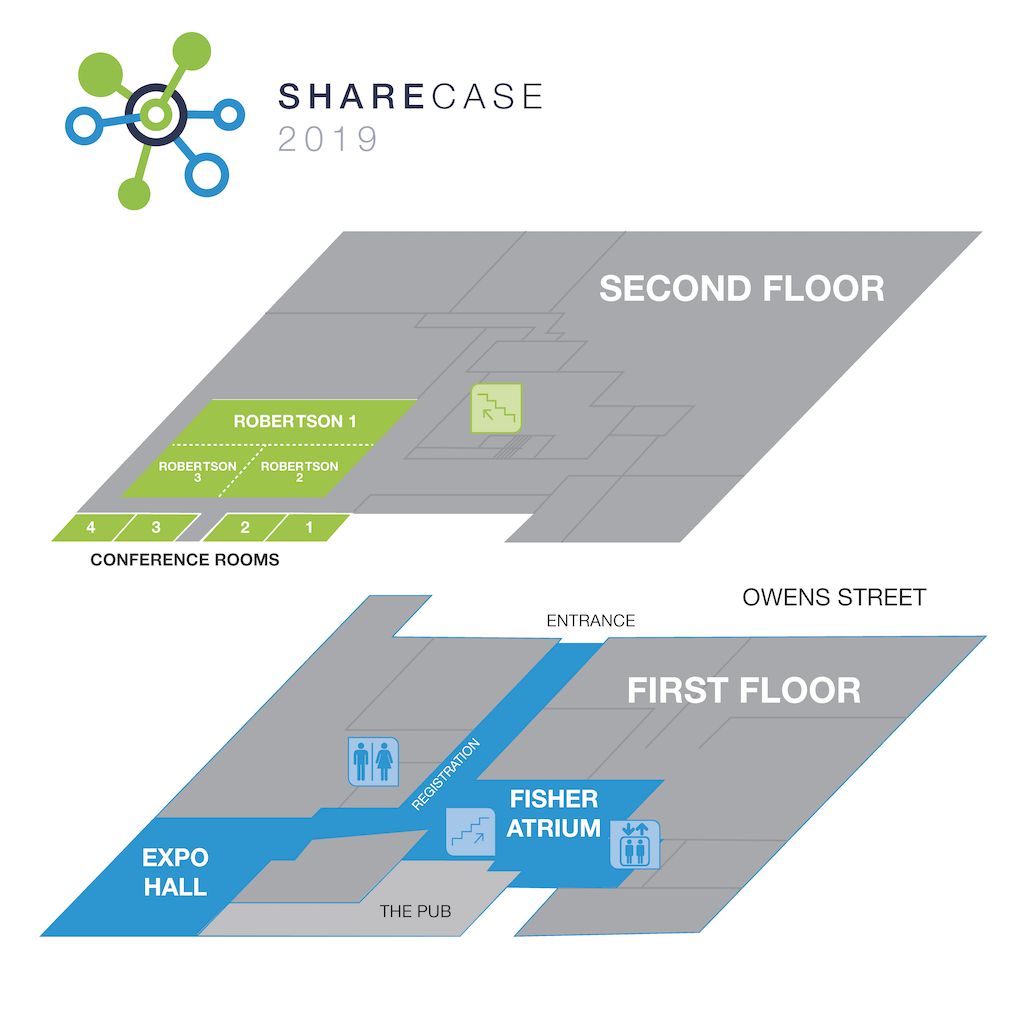 Sharecase
Thursday, October 10, 2019
8 am – 5 pm
UCSF Mission Bay Conference Center
See venue maps to the right. Click to view full size.
Registration and attendance are free to all UCSF faculty, staff and trainees. Registered attendees get a free box lunch. Please bring your UCSF ID badge for fastest check-in.
Day At-a-Glance
8:00                           Check-in Opens
9:00-9:55                   Welcome & Morning Keynote
Morning raffle in Robertson 1: Apple Watch and more!
10:00-10:40               Breakout Sessions
10:45-11:25               Breakout Sessions
11:30-12:10               Breakout Sessions
12:10-12:30               Lunch
12:30-1:30                 Noon Panel
1:35-2:15                   Breakout Sessions
2:20-3:00                   Breakout Sessions
3:05-3:45                   Breakout Sessions
3:50-4:45                   Afternoon Keynote & Closing Remarks
Afternoon raffle in Robertson 1: iPad and higher-valued items as the grand prizes of the day!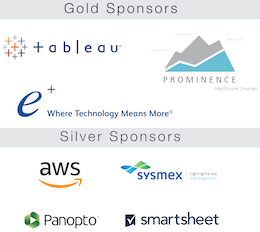 For a complete schedule of all sessions see our Sessions page. Don't forget to add sessions to your schedule!
CDHI Lightning Talks
While you're in the Sharecase Expo in the Fisher Banquet Hall check out these CDHI spotlighted talks:
10:00     Matt O'Brien – Retrieving data. Wait a few seconds and try to cut or copy again.
11:00     Bob Rogers – Differential Privacy
11:30     Rachael Callcut and Michael Blum – AI X-ray screening for pneumothorax – FDA approved!
12:00     Mark Savage – How UCSF CDHI Influences the National Policy that Drives Our Digital Health Technology and Ecosystem
Food and Drink
Coffee, tea and assorted beverages will be available throughout the day. Boxed lunches for all registered attendees.
Directions
The Mission Bay Conference Center is easily accessible by public transportation. There is limited parking so we suggest you use the UCSF shuttle or San Francisco's very accessible tram, bus (Muni) and railway (BART) systems.
If you must drive, a map is available here and directions to the Mission Bay Conference Center location are available here. We recommend parking in the William J. Rutter Garage adjacent to the Mission Bay Conference Center. Rates are as follows:
Public parking rates at Mission Bay are as follows:
0-1 Hours = $4.00
1-2 Hours = $8.00
2-3 Hours = $12.00
3-4 Hours = $16.00
4-5 Hours = $20.00 (24-hour comp sticker rate)
5-6 Hours = $24.00
6-7 Hours = $28.00
7-24 Hours = $32.00 (daily maximum)